We're vigilant about protecting retirement accounts and investment
Our processes and practices include checks and balances
We focus on cybersecurity and fraud prevention practices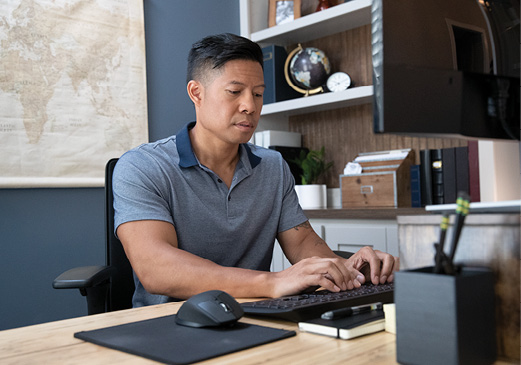 Nationwide® helps protect what is most important and ensures that participants get better experiences and you get a better partner. With Nationwide Account Pledge, Plan Sponsors and their employees can have confidence that we are there to help protect them if fraud happens.
If a distribution is completed due to a failure of a Nationwide control and is promptly reported, we will restore the unrecoverable amount of the unauthorized withdrawal as of the date of the original transaction.
The Nationwide Account Pledge and the restoration of the unrecoverable amount are subject to certain limitations and restrictions, including, but not limited to:
Participants are required to submit to Nationwide an Affidavit of Forgery and a copy of a filed police report and required to fully cooperate with Nationwide in assessing the fraud
The pledge does not cover losses that result from a participant's, their designee's, family member's or acquaintance's negligence or fraudulent acts and/or from the sharing of information or account credentials
The pledge does not cover legal fees, expenses or tax consequences, and/or indirect or nonmonetary damages incurred by the participant
Losses will not be covered when caused by a failure of an authorized third party (e.g., the Plan Sponsor, a financial professional, an administrator, a consultant, etc.) with access to the account, but Nationwide will partner on a resolution
Contact us today.
If you or a participant notice suspicious activity, reach out to your Nationwide contact immediately.